Cube Steak Bake from Billie Dailey
A quick, delicious one-dish meal for busy days!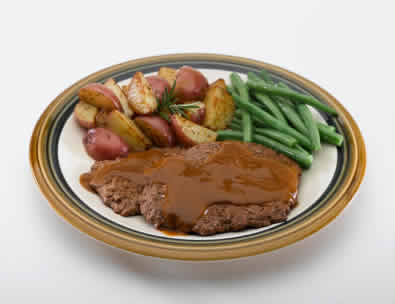 4 pieces cube steak
1 T olive oil
Low sodium seasoning
2 medium potatoes
1 large sweet onion
Margarine to dot
paprika
In baking dish, lightly brown cube steak in olive oil and sprinkle with low-sodium seasoning
Slice potatoes thinly and layer on top of steak
Slice onions thinly and layer on top of potatoes
Dot with margarine
Sprinkle with paprika

Wrap tightly in foil or use tight-fitting lid. Cook at 325 degrees for 45-60 minutes or until potatoes are fully cooked.

Ps. I serve this with a salad and roll. My husband loves it!